News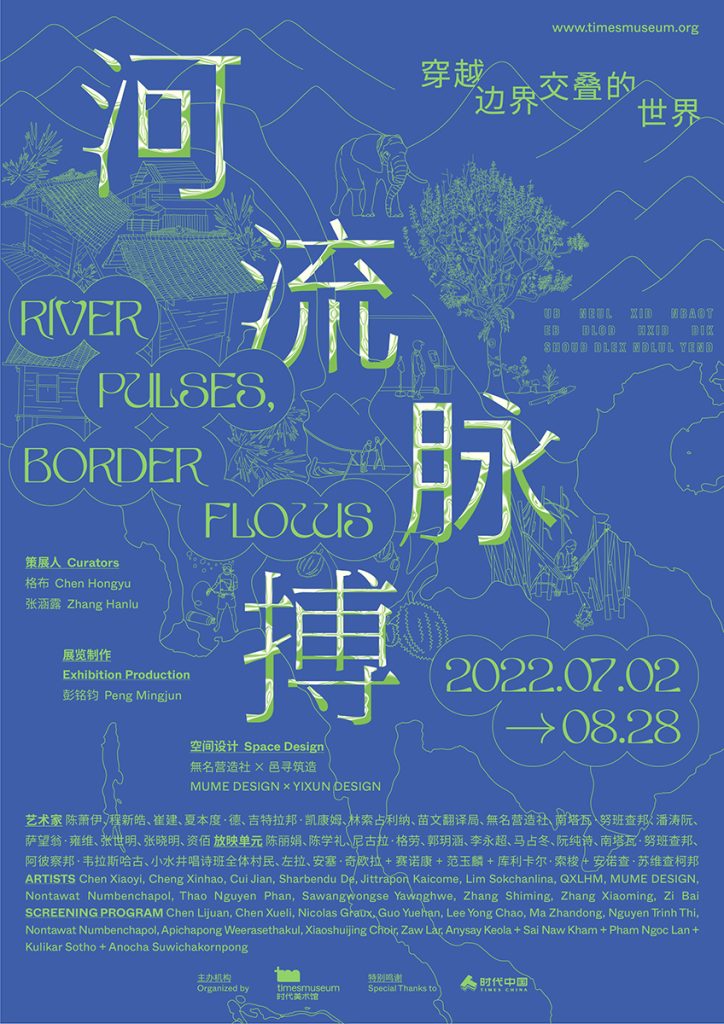 River Pulses,Border Flows
Times: July 2nd – August 28th 2022, 10:00-18:00 Tuesday to Sunday. Closed on Monday, except for national holidays.
Admission: Pay as you wish.
Venue: Guangdong Times Museum, Times Rose Garden III, Huangbian North Road, Baiyun Avenue. Exit C, Huangbian Station, Guangzhou Metro Line 2.
Participating Artists:
Chen Xiaoyi, Cheng Xinhao, Cui Jian, Sharbendu De, Jittrapon Kaicome, Lim Sokchanlina, QXLHM, MUME DESIGN, Nontawat Numbenchapol, Thao Nguyen Phan, Sawangwongse Yawnghwe, Zhang Shiming, Zhang Xiaoming, Zi Bai
Curators: Chen Hongyu, Zhang Hanlu Space Design: MUME Design x YIXUN Design Exhibition Production: Peng Mingjun
Organized by Guangdong Times Museum
Special thanks to Times China www.timesmuseum.org
View the artworks in the show here, Letter To The Sea and Urban Street Night Club
__

Sa Sa Art Projects in Documenta15
18 Jun-25 Sept 2022, Kassel, Germany
Venue: Huebner-areal

Towards documenta fifteen, ruangrupa invites community-oriented collectives, organizations, and institutions from around the world to practice lumbung with each other and work on new models of sustainability and collective practices of sharing.

Sa Sa Art Projects is an artist-run initiative dedicated to experimental and critical contemporary art practices. It was founded in 2010 by the arts collective Stiev Selapak and operated from a historic apartment complex called the "White Building" in Phnom Penh until 2017, when it was demolished.
At its new location, Sa Sa Art Projects has shifted toward a stronger engagement with Cambodian young artists and art graduates while continuing to build a deeper dialogue with artists within Asia through its creative education programs, exhibitions, its signature Pisaot artist residency, and other collaborative projects. With its activities, Sa Sa Art Projects addresses Cambodia's lack of infrastructure for contemporary art education and engagement.
The collective is also hosting a series of events and programs in the framework of lumbung program at Sandershaus / Haferkakaofabrik.
If you want to know more, head over to https://bit.ly/SaSaArtProjects

View the artwork in the show, Letter to the sea
View the exhibition, Mchas Teuk Mchas Dei (Master of Lands and Waters) by Sa Sa Art Projects
__

ILLUMINATED CURIOSITIES
May – December 2022
Monday, Wednesday, Friday – 10am-4pm
(by appointment only, via info@nguyenartfoundation.com or Facebook page)
EMASI Nam Long & EMASI Van Phuc.

Nguyen Art Foundation (NAF) proudly presents 'Illuminated Curiosities', a group exhibition with the participation of 26 artists featuring 46 artworks from within and outside NAF's Collection.
The exhibition will take place simultaneously across the campuses of EMASI Nam Long and EMASI Van Phuc, over the course of six months from May to December of 2022. During this period, curatorial tours, additional symposia, and programs will be organized in both spaces and/or virtually.

'Illuminated Curiosities' is curated by art researcher Ace Le, with the curatorial assistance from Duong Manh Hung and Tam Nguyen. The exhibition is a collaborative effort between Nguyen Art Foundation and Lan Tinh Foundation.

View the artwork here, Wrapped Future II
__

IN BETWEEN
by Sokchanlina Lim / Lina Pha / Piyarat Piyapongwiwat / Arin Rungjang / Tawan Wattuya
Venue: nca | nichido contemporary art
Date: 2022/5.13 (fri.) – 6.18 (sat.)
Gallery hours: Tue.- Sat./ 11:00 – 19:00 (Closed on Monday, Sunday and National holiday)

View the artwork here, (National Road Number 5 2020)
__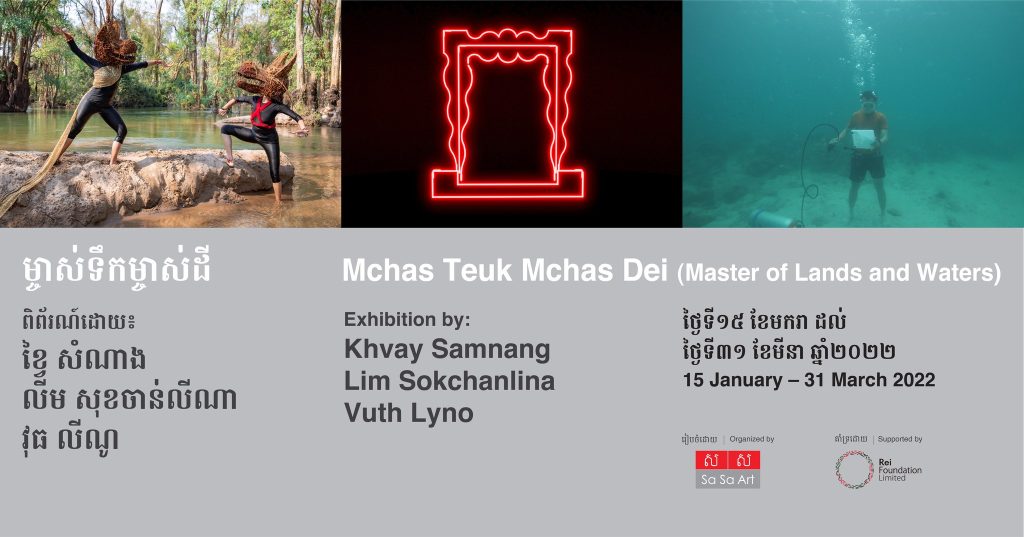 ម្ចាស់ទឹកម្ចាស់ដី – Maja Tuk Maja Day (Master of Territory)
by Khvay Samnang, Lim Sokchanlina, Vuth Lyno, who present their artworks together for the first time at thier space, Sa Sa Art Projects.
Exhibition:15 January – 31 March 2022 at Sa Sa Art Projects
__

Phnom Penh 2043 and Wrapped Future II is honor to participated in 2021 Asian Art Biennial under titled "Phantasmapolis " at National Taiwan Museum of Fine Arts start from 30th Oct 2021 to 06 Mar 2022

www.asianartbiennial.org
__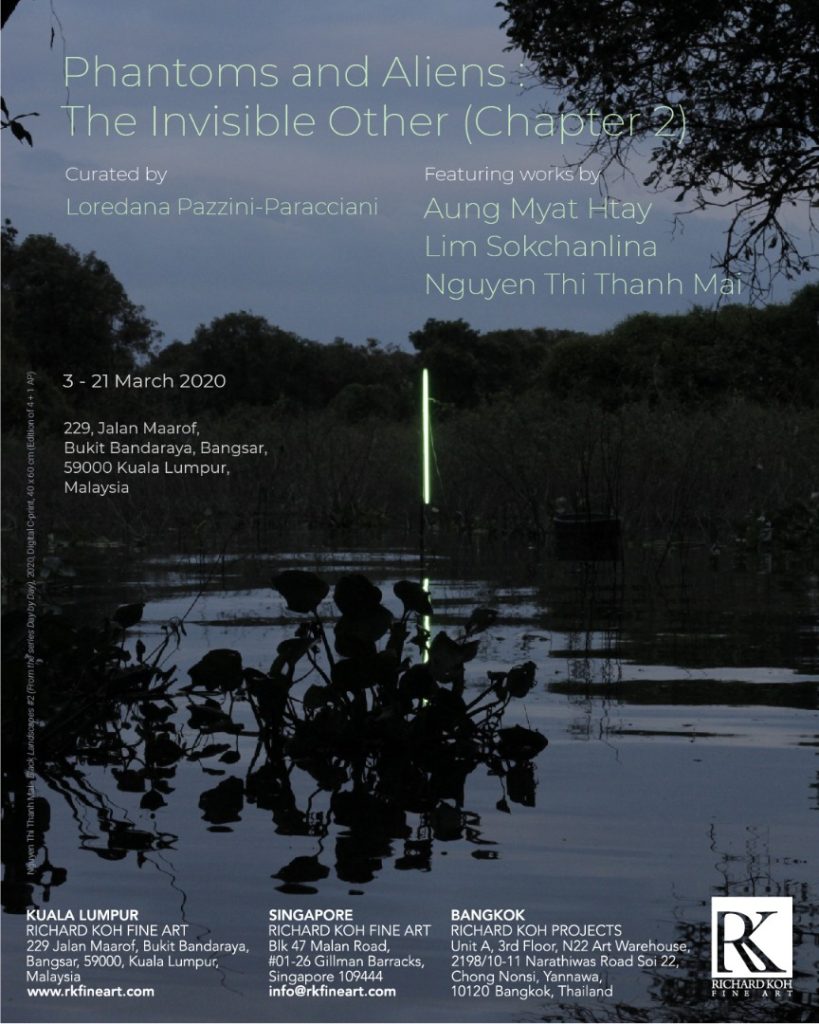 I Wish I Want To participated in "Phantoms and Aliens : The Invisible Other " curated by Loredana Pazzini-Paracciani at Richard Koh Fine Art, Malaysia start from 3-21March 2020.
www.rkfineart.com
__


Letter To The Sea is honor to be invited to participant in Singapore Biennale 2019 under titled " Every Step In The Right Direction " in Gillman Barracks, Singapore from 22nd Nov 2019 to 22nd Mar 2021
www.singaporebiennale.org
__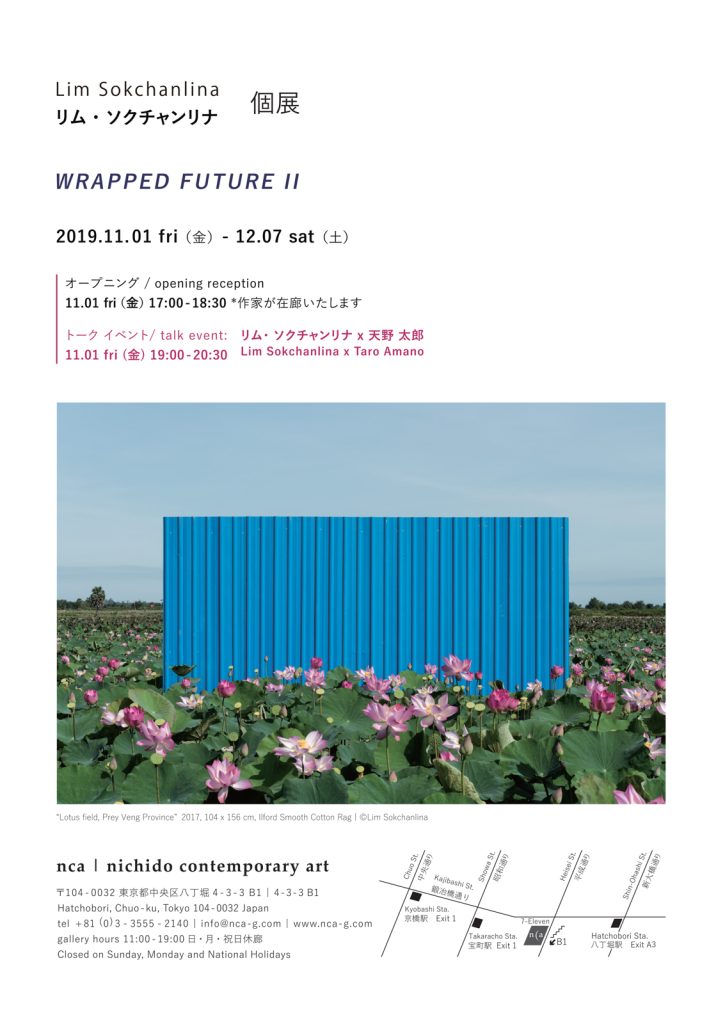 A solo exhibition of Wrapped Future II at nca|nichido contemporary art, Tokyo from 1st Nov to 7th Dec 2019
Exhibition's view: www.nca-g.com